Wolfgang "Wulfman" Richter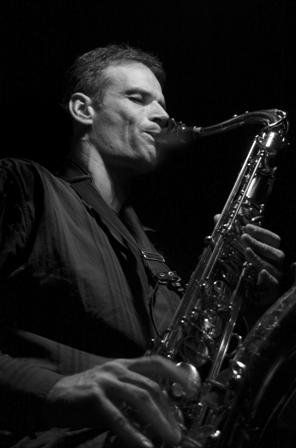 Woher komme ich?
Geboren und geblieben in Bretzfeld (bis auf wenige Jahre)
Wie kam ich zur Musik?
Hineingeboren in eine musikalische Familie hatte ich keine andere Wahl (zum Glück) und begann meinen musikalischen Werdegang, wie so oft, mit dem Erlernen der Blockflöte, das war so mit fünf Jahren. Mit acht Jahren Klavier, mit elf Jahren Klarinette und erst im Alter von fünfzehn Jahren dann Saxofon, das konnte ich dann irgendwie nicht mehr lassen. Nach jahrelangem Üben, spielte ich dann die meiste Zeit in Big-Band`s. Zu Rock, Soul and More kam ich durch die Coverband "Curly Sue".
Wie kam ich zu uniseven?
Durch den Odl, kennen uns nun schon ein paar Jährchen.
Lieblingsmusik?
Rock, Funk, Soul, Jazz
Lieblingsplatten?
Joe Cocker, Phil Collins, Simply Red, Sting, Tower of Power, Kenny G, Sade, Norah Jones,……
Lebensmotto?
LET THE MUSIC PLAY
Geburtsdatum
18.05.